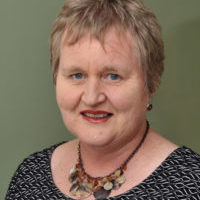 Biography
Ms Fiona Unac is a nurse practitioner at Hawke's Bay District Health Board working across radiology and vascular services. She has a special interest in innovative models of care and the utilisation of interdisciplinary skill mix.
Ms Unac was the Chair of the Perioperative Nurses College NZNO (2014-2016). She has contributed on Ministry of Health advisory groups and is currently on the Editorial Board of the Journal of Radiology Nursing (USA).
Professional achievements include the Hawke's Bay Nursing Innovation Award (2010); National Award for Services to Nursing & Midwifery NZNO (2013); Hawke's Bay Nursing Hero Award (2014), Christina Ackland Award for Outstanding Services to the Perioperative Nursing College Community PNC NZNO and the International Council of Nurses, Global Nursing Leadership Institute Alumni (2016).
Presentation Topic
Radiology skill mix and technical advancements: should we be concerned?
The demand for diagnostic and interventional radiology continues to grow at a rate of around 12% annually. This paper will discuss skill mix challenges, technical advancements and the evolution of artificial intelligence.
Biography Sophie Ehrlich is the Northern Territory Director and co-chair of the Education and Perioperative Leadership summit (PLS) event for 2019. Presentation Topic An update on ACORN This session offers...